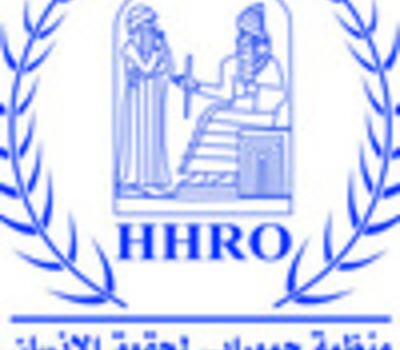 Hammurabi Human Rights Organization condemns with regret and sadness, the heinous crime that targeted an Iraqi family in the district of Radwaniyah.
Four citizens were killed and three others wounded which is a clear evidence of the loss of Iraqi lives and the failure of the government to end the proliferation of weapons by uncontrolled armed groups.
Security authorities are now obligated to put all the facts before the Iraqi public opinion and to punish criminals
With regret and sadness Hammurabi Human Rights Organization is following the killing of four citizens by missiles targeting their incomplete house in the Radwaniyah district. The family members are:
1-The child Mariya Amar Faraj Mohamed Al-Gherairy 3 years old
2-Aya amar Faraj Mohamed Al-Gherairy 7 years old
3-Mahdeya Nayef Khadem Adel Al-Gherairy
4-Suna Akel Jasim Harjan Al-Hamadani
The severely wounded are:
1-Khadija Akel Jasim Harjan Al-Hamadani Date of birth 1970
2-Najat Harjan Fahad Mohamed Al-Hamadani
3- Mohamed Akel Jasim Harjan Al-Hamadani
This crime reflects clearly the extent of insecurity and the responsibility of the Iraqi authorities to deploy weapons by uncontrolled groups that do not pay attention to human rights while one of the simplest governmental duties is to maintain people's security and protect their lives and property.
With great pain Hammurabi Organization is following what happened , hoping that security authorities will be at the required level to uncover the circumstances of this heinous crime especially since a statement issued by the Ministry of Interior stating that the perpetrators found, any delay in uncovering the perpetrators or procrastination in bringing them to judicial justice in order to receive the decisive punishment only confirms the extent of government weakness and the absence of procedures, which opens the doors to the aggravation of the overwhelming chaos and a prominent declaration of the failed state.
Therefore, it is necessary to take all the required measures and put before the Iraqi public opinion at a time when crimes of harm to the right and duty of the Iraqi state to focus on building itself and its position at the national and international levels, due to the daily bloody situations and with the aim of creating obstacles in the way of Iraq's progress, after the spread of the phenomenon of weapon carriers outside the framework of the law, these groups even get missiles, with which targeting Iraqis only ?! While no country allows this crime on its territories.