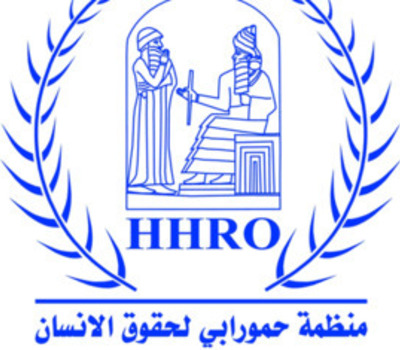 Hammurabi Human Rights Organization suspends its membership in the Alliance of Iraqi Minorities Network
With further regret, Hammurabi Human Rights Organization (HHRO) announce the suspension of its membership in the Alliance of Iraqi Minorities Network (AIM),taking this difficult procedural step, based on a set of facts over the past two years, and strengthened to feature prominently and clearly in the last electoral conference of the Network, held on 29th January, 2022, where Hammurabi Organization felt an unfair electoral climate that does not prioritize the best interests of minorities, their issues and the tools to achieve and the dominance of some organizations and the empty sense of supremacy regardless to their efficiency and institutional capacities.
On this basis, Hammurabi was convinced of the existence of blocs and maneuvers within the Alliance to marginalize its presence, and actively strive to prevent obtaining the position it deserves within the membership of the Board of Directors, despite all distinguished efforts to support the march of the Alliance of Iraqi Minorities, as it is one of the first and basic founding organizations besides managing the Alliance more than once,putting capabilities to implement and developed human rights projects, away from tendencies of domination, the culture of spoils and deliberate exclusion that some organizations began to pursue, such as some of the ruling political parties in Iraq, for which the Iraqi people have become detested.
By suspending its membership in the Alliance of Iraqi Minorities Network, the Board of Directors of Hammurabi Human Rights Organization looks forward to the importance of dealing with organizational transparency that enhances solidarity and communication, and stops the tendencies of exclusion and marginalization that do not serve the issues of minorities and protect their rights.
Hammurabi Human Rights Organization
February 2022