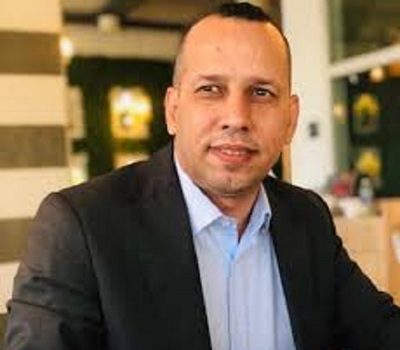 HHRO released Statement On Al Hashemy assassination
Hammurabi Human Rights Organization condemns in the strongest terms the assassination of political analyst Hisham Al Hashemi early 7 July 2020
The organization indicates that there is an environment that incites crimes of murder and creating chaos and terror in Iraq
Hammurabi calls on the Prime Minister to conduct an urgent judicial investigation to uncover the perpetrators of this heinous crime and those who stand behind it and realize the right to end further disasters
Government negligence to address these serious violations will lead the country to catastrophic results
With great regret, Hammurabi Human Rights Organization expresses its concern about the dangerous developments that continue to affect the lives of Iraqi citizens at the simple street level, as are the figures working in the fields of rebuilding the country without there being a legal deterrent or security mechanisms that prevent the continuation of this environment that incites crimes Killing and eliminating every seed can contribute to a fundamental change in the tragic situation in which Iraq lives along its national map.
Hammurabi Human Rights Organization condemns the assassination of Dr. Hisham al-Hashemi, the former of whom hundreds of protesting citizens and actors in civil society ...
We, on the basis of the civil and legal responsibility that we carry out, call on the Iraqi authorities, headed by the Prime Minister, to provide the necessary mechanisms for an urgent judicial investigation to uncover the perpetrators of this crime and those behind it who assassinated Hashemi and put an end to the killing and abuse of Iraqi lives and violating Iraqi sovereignty at the hands of groups Outlaw and its aim is sabotage, chaos and terror
For the past 18 years, it has revealed the intentional and unintended government neglect in not providing the necessary protection for people active in the service of the state at the two levels: the official for those in office and non-governmental who are communicating with civil society in providing their utmost to contribute to the rebuilding of a country blighted by woes And violations from all sides.
Carrying out these duties falls on the state with its various security apparatus, and for nothing but because the security situation remains precarious and aggravating it in a very dangerous manner, that is, the aggravation of the continuation of the situation from bad to worse, where neglect of deterrence of crimes led to catastrophic and regrettable results where in broad daylight, repeat violations Iraqi sovereignty over the northern and eastern borders and other borders of Iraq.
Hamorabi Human Rights Organization, based on its belief that the state is the protector of the citizen and his homeland, urges the Iraqi authorities to put all of their efforts to achieve the the state of right and think responsibly about the lives of people who are inside the Iraqi borders and to be at the head of their tasks to achieve justice and protect a peaceful environment that enables the Iraqi to live in dignity in His country, free of external violations that cause instability, prolong the cycle of war and the ease of getting rid of innocent people Without deterrence.
Hammurabi Human Rights Organization , also requests the United Nations, through its representative office in Baghdad, to contribute to providing more political and legal support to the Iraqi government in order to reach an end to the situation of continuing violations of the rights of the Iraqi people at all levels, since Iraq appears exhausted bloodshed by external interference wich is compleetely and in all its details rejected.