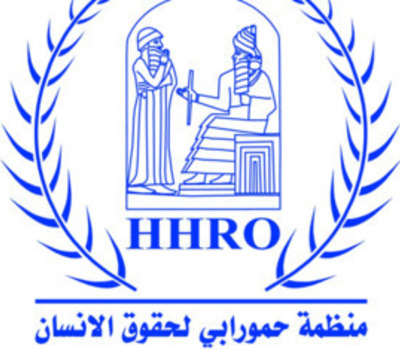 A delegation from Hammurabi Organization participates in the celebration of the Kindergarten (Beit Al Al-tefel) on the occasion of the conclusion of the school year 2022.
Messrs. William Warda and Amir Saeed Malallah praise the achievements of the kindergarten administration
A delegation of Hammurabi Human Rights Organization participate in the celebration held by the administration of the Kindergarten (Beit Al Al-tefel) in Bartella, run by the Dominican nuns, including 75 boys and girls,
The delegation included William Warda, Director of Public Relations of the organization, Yohanna Youssef Tawaya, head of the organization's branch in Nineveh, and Amir Saeed Malallah, project manager. Participants were parents of children, number of nuns and Christian clergymen.
The audience were impressed by the educational style followed in the celebration including artistic, religious and sports activities played by the children.
Mr. Warda and Mr. Malallah expressed high appreciation for the desired accomplishments praising the achievements of the kindergarten's director Sister Mary Joseph Samman and the performance of teachers.
In a previous visit Mr. Warda the supervisor of the Project, recommended awarding prizes and rewards to the children during the celebration of the graduation day at the end of the school season 2022.
It is to be mentioned that Hammurabi Organization with support of CSI completed 16 projects to improve the status of children and students as well as the economic reality of citizens, including 15 projects in Sinjar and neighborhood towns and villages, another project in Dohuk, besides implementing three other projects in Nineveh Plain funded by other partners in Sheikhan, Shariya and Hamdaniya.