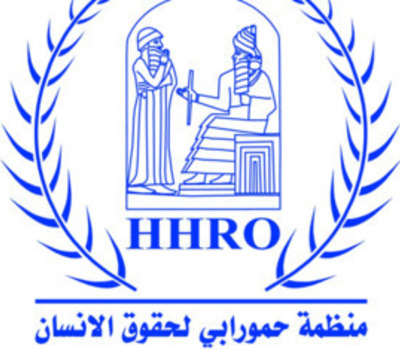 Hammurabi Human Rights Organization documents and condemns the armed attack on Bashiqa district in Nineveh governorate
Unidentified armed helicopters raid the town causing terror and panic among civilians
The attack caused material damages to two houses raising number of legitimate questions
Hammurabi reminds government institutions of their constitutional duties to protect and provide reassurance to their citizens
Hammurabi Human Rights Organization documented on the ground the serious security violation when the town of Bashiqa was subjected to a number of unidentified military helicopters flying over the town on Wednesday, 13 May 2022, also focusing the area of Bahzani , the action repeated till 3.00 pm .
One of the aircraft lowered from its flight altitude and directed rounds from its weapons, targeting the house of four-member Yezeidi family the clergyman Mal Allah Khadar Hammou. The bombing caused damage to the house. and the neighbor Mushtaq Hussein Ali, a family of seven members ,the bombing caused a state of terror, panic and confusion among inhabitants, aspired to live in peace and security, without any armed manifestations
The incident raised number of legitimate questions among residents recalling the eight years ago forced displacement as a result of the crimes committed by ISIS terrorist groups.
In summary and according to the data, the level of government reaction has not risen to the level of what has happened and no explanatory informational statement was issued until the time of preparing our report on this horrific attack. Hammurabi Human Rights Organization documenting and condemning in the strongest terms this treacherous attack against an unarmed civilian population, is interested in reminding government institutions of the legal and security responsibilities they are supposed to assume in response to events of this kind, and it is at the core of their primary duties to provide the safe and secure life of the civilian population under the Constitution and international legislation guaranteeing human rights.
This armed attack cannot be justified under any pretext. It is in any case a flagrant violation of human rights and Iraqi sovereignty.
Hammurabi Human Rights Organization •
July 2022