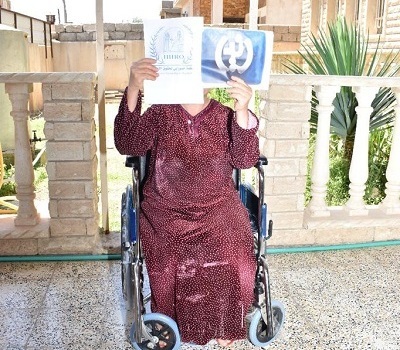 Mrs. Pascale Warda supervised a field team by to assist citizens with special needs in Nineveh Governorate
Iraqi shareholders participate in the relief support along with Hammurabi Organization
Mrs. Pascale Warda, Chairwoman of Hammurabi Human Rights Organization supervised the work of the field team in distributing number of wheelchairs to people with special needs who are financially unable to own ,the distributions included citizens in Bartella, Karamles, Sinjar and Qaraqosh in Nineveh Governorate.
Iraqi shareholders along with Hammurabi Organization contributed in purchasing humanitarian support.It is to be mentioned that Hammurabi Organization is constantly keen to care and support Iraqi citizens to live their normal lives.
In another speedy activity, Mrs. Warda provide similar support to another citizen of special needs in Erbil, besides distributing number of food rations to eligible families in Ankawa.