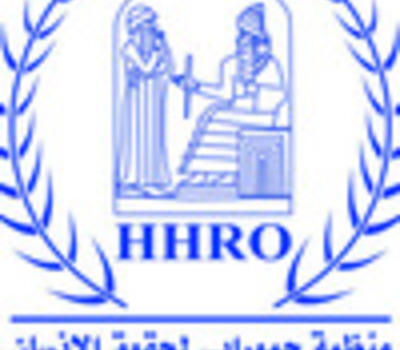 * Hammurabi Human Rights Organization congratulates all Iraqis on the occasion of the Assyrian Babylonian New Year Akito on the First of April
*Akito is a symbol of renewed life, revival, the generosity of nature, and a view of peace and friendliness among people
* We should invest the meanings of Akito celebrations in order to strengthen prevention and protect the right to life in the face of the Coronavirus Epidemic
* Greetings and congratulations to the medical staff and other supporting forces, who are in the first line to defeat the threat of Coronavirus Pandemic
Hammurabi Human Rights Organization congratulates all Iraqis on the occasion of the Assyrian Babylonian New Year Akito on the First of April (6770) , being a symbol of renewed life, revival, development, and a view of life with more gospel, prosperity, and sustainable growth in order to prevail peace, security and opportunities for a decent and spread values of solidarity and perpetuate friendliness among people and the promotion of standards that protect rights and the spread of justice.
The Iraqi's established more than six thousand years ago a unique ceremonial ritual, as our old fathers and grandfathers celebrated in these days and held solemn ceremonies in Babylon and Nineveh starting from the sunrise of the first of April of each year, as the first day for the renewal and revival of the new year to continue for twelve days, in which all the meanings of the supremacy of life spirit and the values of honoring nature are embodied in the best and renewed giving opportunities.
Hammurabi Human Rights Organization in congratulating the Iraqi people on this day, considers a unique national day for its historical importance, cultural depth and extensive meanings embedded in mythology of ancient Beth Nahrain, the necessity of celebrating this dear occasion should be devoted and directed to more serious national positions in activating prevention ways, including health education and commitment to stay home in order to protect the right to life to defeat the threat of the deadly Coronavirus outbreak, and to promote the principles of social solidarity and work in a team spirit in support of the efforts of medical and health personnel who deserve salute and praise, along with all the other supporting forces, for these distinguished efforts to overcome the risk of Coronavirus Epidemic.
A loving and renewed greeting to the Iraqi people, coupled with our aspirations and hopes for a new life full of hope, free from pain and disease in the new Assyrian Babylonian year.
Board of Directors of Hammurabi Human Rights Organization
Baghdad on April 1, 6770 Assyria.