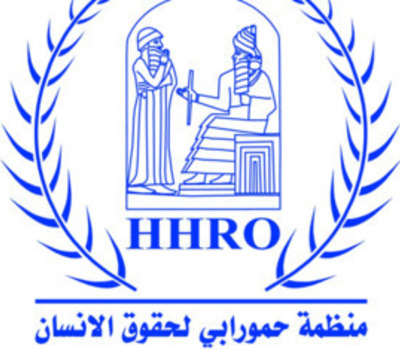 Hammurabi Human Rights Organization launch its annual report on the situation of human rights in Iraq for the year 2021
The report included documented facts about minorities, women, childhood, economic, service, health and educational conditions
The report dealt with diagnoses about security, uncontrolled weapons outside the authority of the state, corruption and the situation of tribals
Following the publication of the report, an authorized spokesperson of the organization confirms that it was the highly professional monitoring that governed this human rights achievement in fairness to the truth.
Hammurabi Human Rights Organization launched its annual report for the year 2021, currently leading the webside of the Organization besides the Board of Directors sent copies of the report to human rights organizations and government institutions, as well as to relevant international organizations, organizations of common human rights interest, and to number of personalities in charge of human rights affairs expected respectively shed light on it.
The report was prepared by a committee including organization's cadres and members of the General Board focusing on the facts on the ground monitored in vigorous follow-up, the Committee's task was to make more efforts and time to ascertain the credibility of the information contained
The report covered in documented details topics of human rights importance related to minorities and the violations subjected to. An important part of the report was devoted to violations against Iraqi women and children.
The report also addressed health, education, service, security and arms proliferation issues outside the Government's authority and threats posed by quotas, the dire economic conditions suffered by Iraqis, the popular protests and sit-ins, corruption and tribal problems.
In keeping with the organization's commitment to refer to positive cases, the report referred to them objectively and also contained conclusions in order to assist government agencies in adopting a work guide in the reform directions.
In addition, an authorized spokesperson for Hammurabi Organization said on the publication of the report that efforts made by the committee were followed up with high professionalism to achieve justice for the truth and a victory for the rights of all Iraqis.
To read the report, click here