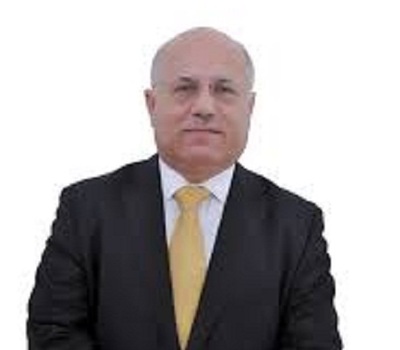 Mr. William Warda calls for the need to establish rules for achieving fairness of representation and balance in involving young people while ensuring the creation of effective elected institutions
Participants in the session reach a number of recommendations to promote the amendment of this law
Hammurabi Human Rights Organization participated in the round table session held by Al-Furatain Center for Studies and Research held at the headquarters of the Center on the evening of 14/6/2019 to discuss the possibility of amending the provincial elections law.
The participants in the dialogue session from Hammurabi organization were Mr. William Warda, Public Relations Officer, Eng. Mohamed Isam, the trainee and the director of the seminar, Dr. Bashar Saadoun, and the follow-up of MP Mohamed Shi'a Al Sudani, member of the House of Representatives.
During the dialogue session, number of issues related to these elections were presented and the importance that there must be a clear picture that fits the administrative and democratic aspirations to enhance the administrative development experience in the country.
In this context, Mr. William Warda pointed out the importance of defining the general principles that the country aspires in the administration of the provinces, stressing the need to count between the aspiration to build a decentralized democratic system or return to the comprehensive central system of all errors and devoting to authoritarian measures.
In this context, Mr. Warda called for attention to balance the youth in the provincial councils because they are the most able to achieve the administrative and developmental tasks if they are well trained and received the crisis experience. They are the main stakeholders in building the future. He added the importance of focusing on the justice of representation, especially marginalized groups and minorities.
As there are components did not receive the representation that is proportional to the numbers such as the Yazidis in Nineveh, where the representation of one seat in Nineveh does not reflect the size and proportion of the real, and stressed the importance of finding legal provisions to resolve the justice of individual lists, They have good voices outweigh the others from the lists of winners, Mr. Warda also focus on the development of legal rules that result in effective elected institutions.
Number of participants in the dialogue session spoke about their views on the basis of the convictions they find suitable to deal with the issue of the provincial councils. The participants in the dialogue session made number of recommendations and proposals to amend the provincial elections law in favor of justice in representation and the effectiveness of the councils and the easy exercise of the voter's right to vote.
At the end of the dialogue session, Mr. William Warda received an appreciation certificate for his participation in this session, and other participants were given similar certificates.