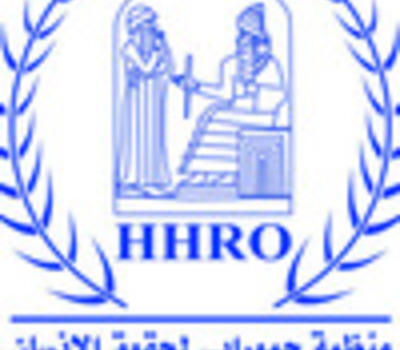 Hammurabi Human Rights Organization warn the aggravation of the domestic violence against girls and women due to the curfew
Mrs. Pascale Warda confirms the monitoring and follow-up of violations against women, despite the exceptional circumstances that Iraq is going through
A spokesperson of the organization call for security authorities to set up phone numbers to inform these cases only and keep the number and name of
informant confidential
Hammurabi Human Rights Organization followed up violation cases recorded against women in Baghdad and Najaf and other Iraqi city centers that ended in death or being burned and serious human rights violations, such as severe beatings or psychological violations.
Human rights activists confirmed that the reported severe violations does not necessarily represent the actual number of girls and women subjected to severe physical and psychological violence as some of the abused women do not report what happened to them because of the blackout for social reasons related to customs, traditions and the tendency to cover for fear of scandal according to what the heads of some families imagine and try to suggest everything is fine.
In this context, Mrs. Pascale Warda Chairwoman of Hammurabi Human Rights Organization, consider that the general concern with the dangers of Coronavirus Pandemic made attention to women's situation secondary,
While the opposite should be fully reversed attention should be paid to these women's rights in more extreme forms as a result of domestic bans has more difficult duties for women . Mrs.Warda expressed her deep sadness for the violations, assuring that the organization confirmed its monitoring and solidarity with all women in the face of domestic violence
To that, a spokesperson of the organization called for benefiting from the experiences of other countries in this regard by announcing in all available media the phone numbers of the security authority dedicated to emergencies related to these violations for urgent news.
The spokesman also appealed all families to expedite any abnormal incidents from neighboring houses of heavy screaming or other abnormal cases, while keeping the name and the number of the informant confidential for any pretexts
The authorized spokesman added that measures of this kind make the security authorities interfere in the suitable time before the violations increase and cause serious crimes2020
Hammurabi Human Rights Organization
Baghdad 18-04-2020