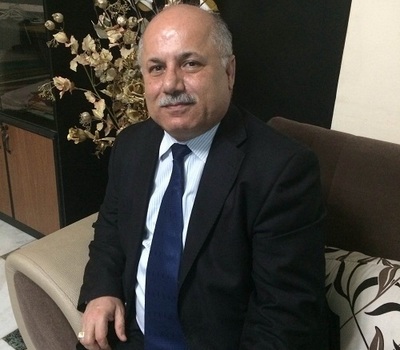 ·       Mr. Warda participating in a meeting held by Afro-Asian network
Mr. William Warda (President of the Alliance for Iraqi Minorities AIM) participated in a meeting, on Sunday 21/08/2016 in Baghdad, with a number of human rights activists, academics and leaders; personnel who participated in the two meetings of Najaf held by the Afro-Asian network for a civil state under the slogan (the fourth republic), in addition to Erbil meeting which was allocated to follow up on the recommendations agreed upon during the meeting in Erbil.
Participants in the meeting in Baghdad on Sunday 21/08/2016 discussed the current conditions of the country and what should be done by the civil elites in order to confront the current issues among ambitions to reform the political sphere and stop corruption and the regional and sectarian quota system, while moving forward according to the concept of a national civil state. Everyone agreed that political reform cannot be achieved but through the reformation of the elections law, which will guarantee liberating elections from sectarian, regional and ethnic control, in addition to undertaking proper amendments to the partisan law in order to promote transparency, belonging and funding.
The participants also called to adjust the course of the elections supreme independent commission by amending its law in order to make it an honest democratic organizational body serving the electoral rights while remaining far from the influence of the large components which tried to impose its control and agendas.
The participants decided to form three groups which will prepare proper operational plans to undertake these missions while using the help of experts with knowledge about this subject.