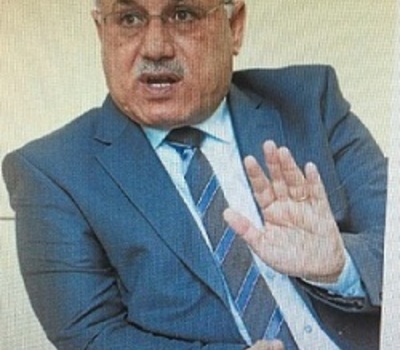 ·       Mr. Warda talking about issues concerning Iraqi minorities during a meeting with the chargé d'affaires in the Canadian Embassy in Baghdad.
Mr. William Warda (President of the Alliance for Iraqi Minorities AIM and Public Relations Officer of Hammurabi Human Rights Organization HHRO) met the chargé d'affaires in the Canadian Embassy in Baghdad,Ms. Crystal Procyshen on Monday 19/9/2016, during the meeting with the Canadian diplomate, Mr. Warda explained about the organizational structure and the activities carried out by the Alliance of Iraqi Minorities AIM in order to confront numerous Human Rights challengesespecially the ones represented by terrorism and the horrible crimes committed against Yazidies, Christians, Shabak, kaka'is, Turkmen and other Iraqi components.
Mr. Warda presented an overview of the projects and goals of the AIM, while discussing the challenges facing Iraqi minorities especially with all efforts being pushed into liberating their territories in the Nineveh plain, Sinjar and Tel-Afar, they talked about the future of their territories, the issue of their return, the efforts for reconciliation and building the most needed peace and the importance of international support for reconstruction and compensating the victims.
During the meeting, Mr. Warda stressed the importance of the issues concerning the IDPs and the horrible tragedies they had to endure after the occupation of the Nineveh province by Daesh terrorists, forcing hundreds of thousands of minorities to flee towards the Iraqi Kurdistan Region and to other provinces and cities, confirming that the issues facing these Iraqi citizens exacerbate day by day in the camps they take refuge in with the deteriorating quality of services, increasing percentage of unemployment, lack of health services which caused the deterioration of their psychological conditions, while they continue to remember what they suffered at the hands of Daesh's terrorists; murder, rape, abduction, taking all their properties, and the destruction of their religious and cultural monuments.
Ms. Procyshen expressed her appreciation for Mr. Warda's explanations, indicating that she is interested in improving the relationships with Civil Society Organizations, assuring that her government is keen to continue assisting the marginalized and prosecuted, while explaining that the Canadian Government has coordinated programs with the Iraqi government to serve the cases which supports Iraqis' rights and to contribute to Iraq's development.
At the end of the meeting, Mr. Warda handed over to Ms. Procyshen a number of publications issued by Hammurabi Human Rights Organization in addition to HHRO's report on Human Rights violations in Iraq during 1/1/2016 until 30/6/2016 which was issued few days ago in Arabic and English.