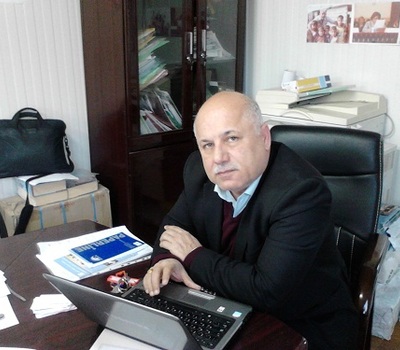 Mr. William Warda meets the invitation of the Spanish Embassy in Baghdad to a fast breaking Ramadan banquet
Mr. Warda discussing with a number of invitees in the current issues of interest to Iraq
Mr. William Warda, Public Relations Officer of Hammurabi Human Rights Organization, meet the invitation of the Spanish Embassy in Baghdad to attend a fast breaking Ramadan banquet set up by the Embassy on Thursday June 7, 2018.
Ambassadors, government officials, human rights activists and organizations for youth from various Iraqi components participated in the invitation.
The Embassy also presented a documentary film on the aesthetics of photography for many Iraqi scenes of the Iraqi creative artist Hadi Al-Najjar presented by Mr. Ayman Al-Amiri.
In his discussion with some of the invitees Mr. Warda addressed aspects related to the results of the elections and the issues of water scarcity and the importance of being the basis of the principles of cooperation within the concept of solidarity and partnership and the adoption of logistical support, especially that Iraq and after the completion of liberation of the provinces that were subjected to the invasion of ISIS , from ever to join efforts for development and service reform and to benefit from the experience of countries that preceded us to similar achievements of this kind.