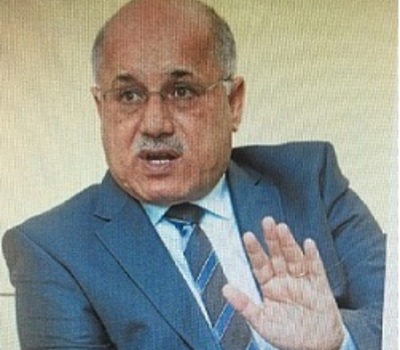 Horizon 2020 Information Project hosts Mr. Warda for the workshop organized by the European Union in this regard
Mr. Warda elaborates on the mechanisms followed by Hammurabi Organization in the Respond project (Multi-Level Governance for Migration to Europe and Beyond) as one of the important experiences of the Organization
Mr. William Warda, public relations officer of Hammurabi Human Rights Organization submit a presentation on the achievements of Hammurabi organization in the adoption and implementation of rehabilitation rights projects with a number of organizations and supporting institutes. He focused his presentation on the Respond project " Multi-Level Governance of Migration to Europe and Beyond", which is supported by the European Union, while Uppsala University is implemented within the framework of a consortium representing fourteen universities and institutions Research in the world. Hammurabi Human Rights Organization was chosen from Iraq as a participant in the project beside anther civil society organization from Lebanon. Mr. Warda's presentation was presented during his participation in the Horizon 2020 project workshop held in Baghdad on 11/11/2018 to introduce the EU projects in order to be the universities, Civil society organizations and the Iraqi research centers are aware of these projects and how to prepare projects that meet the ideas and orientations that the EU aspires to implement in support of many issues that need executive follow-up for peace, development and partnership in responsibilities.
The project aims at introducing the details of the project delivery mechanisms, budget mechanisms, partnership with other organizations and strengthening the capacity of human rights networks.
During his speech, Mr. Warda noted that Hammurabi has gained experience in this regard due to the mechanisms it adopts with the supporters which has earned it more success.
The workshop was opened by the Ambassador of the European Union in Baghdad, Mr. Ramon Beliko. Prof. Fuad Qasim Mohammed the deputy of the Scientific Affairs at the Ministry of Higher Education and Scientific Research, and Dr. Samir Murad from the Ministry of Science and Technology were participated in the workshop, in addition to another professors and experts representing a number of universities and research centers. .