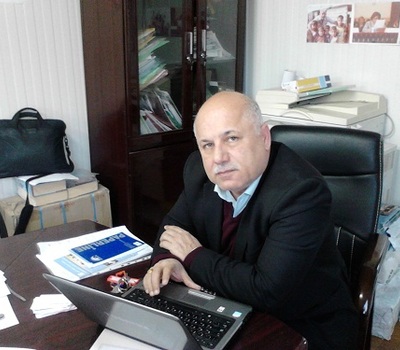 Mr. Warda expressed the hope that this Act will take its way to implementation to achieve judicial justice and the perpetrators of these crimes and provide firm support to the victims
Mr. Warda: Minorities concerns in the disputed areas continue to exist with no serious solutions to the issue
Mr. Warda appreciate the members of the US Congress and the Christian Defense Organization in the maturation of this Act
Mr. William Warda, public relation official at Hammurabi Human Rights Organization, welcomed the signing by President Donald Trump of H.R.390, entitled " Iraq and Syria Genocide Relief and Accountability Act of 2018", which included Recognition of genocide of Christians and Yazidis.
Mr. Warda, in an interview with Radio Sawa, thanked Members of the US Congress from the Democratic and Republican parties who were behind the maturation of this law, particularly Senator Chris Smith, adding that there was a moral aspect to issue the decision because it concerns the delivery of the victims voice, which was the mission of the Christian Defense Organization of the United States of America. This Act was the result of the advocacy campaign carried out by Hammurabi Human Rights Organization and other Iraqi civil rights organizations to protect minorities and improve their situation.
Mr. Warda stressed that it is now hoped that this Act will be applied to the field and according to its provisions for accountability for perpetrators of these massacres against minorities and provide constant support to these population components.
Answering a question about the Iraqi minorities, are their security concerns still valid? Mr. William Warda said: the concerns still exist among minorities living in the disputed areas as this issue is not resolved between the Federal government and the Regional Government, and the right of minorities to worry about the present and future, especially under policies based on marginalization and isolation and containment, especially in the absence of a clear government program in the care of minority rights.
Mr. Warda focused on the issue of transitional justice and its importance in the general moral compensation, the punishment of the perpetrators and the compensation of the victims, and the provision of essential basic services in the liberated areas and their fair inclusion in the development plans because the damage caused by the crimes of terrorism was serious.
Mr. William stopped in his speech to Radio Sawa, at Article 26 the 2nd of the Unified National Card Act pointing that this article violates the rights of Iraqi non-Muslim minorities because they force the children to convert to Muslims as one of the parents becomes Muslim. The principles of the Iraqi constitution, as well as Islamization of children under the age of majority are not qualified in the selection of their religion.
It is to be mentioned that President Trump's Act No. 390, includes operational rules on inviting the nations of the world to cooperate in pursuit of terrorists responsible for the crimes of genocide and calls for continued support for minorities.