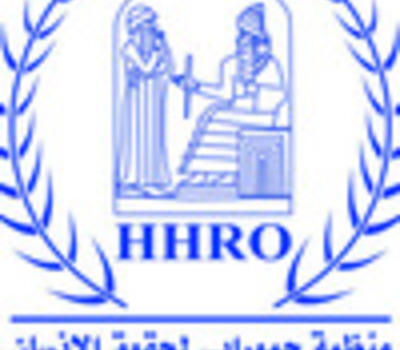 Mrs. Pascal Warda express deep sadness at the death of the young Malak Al-Zubaidi on the background of domestic violence and driving her to commit suicide
Hammurabi Human Rights Organization had warned the escalation of violations in Iraq as a result of domestic isolation to limit the spread of the Coronavirus pandemic
Mrs. Warda called the House of Representatives to expedite the approval of legislation submitted by Iraqi Women Network and Hammurabi Human Rights Organization to reduce domestic violence.
Mrs. Pascale Warda Chairwoman of Hammurabi Human Rights Organization, expressed her great sadness at the death of the young Malak Al-Zubaidi who had been subjected to family violence that led to burn herself, she was in critical condition when transferred to hospital in Najaf and continued to receive treatment there, but her burns were severe, which led to the end of her life.
In her speech with NERGAL News Agency Mrs. Warda said that what happened to Malak Al-Zubaidi reflects the continued penetration of domestic violence in the Iraqi social reality and the prevalence of the backward mentality, which disregard the rights of women, as violations is still widespread.
Mrs. Warda added: - According to the data and the circulation, reported violation cases against girls and women in general do not represent the whole truth because there are cases of abuse that are covered up, and not exposed under the influence of maintaining reputation. Mrs. Warda concluded her statement by saying; I appeal to the Iraqi Parliament to expedite the approval of the draft resolution submitted by Iraqi Women Network and Hammurabi Human Rights Organization including mechanism to reduce domestic violence.
It is to be mentioned that Hammurabi Human Rights Organization issued a statement warning against the aggravation of domestic violence due to domestic isolation as a result of Coronavirus pandemic referring to two incidents, in Najaf and Baghdad, suggesting mechanisms to limit these violations, information published indicated that a fight occurred between the victim Malak and her husband, she was severely beaten by him forcing her to commit suicide by burning.
Baghdad 19-04-2020