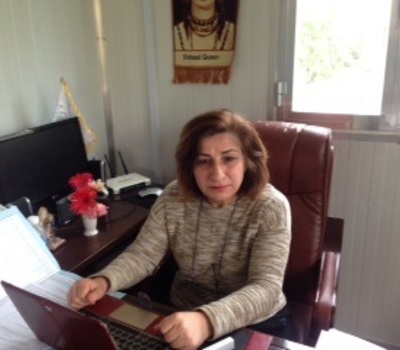 Mrs. Warda: The Universal Declaration of Human Rights, in 30 clauses represents a reliable basis for the dignity of individuals and groups
Mrs. Pascale Warda Chairwoman of Hammurabi Human Rights Organization hailed the Universal Declaration of Human Rights on the occasion of the 70th anniversary of its publication in 1948 December 10, noting that Iraq was one of the first countries to sign an Iraqi and civilizational affirmation that Mesopotamia since the era of breeds was one of the pioneers of social and general peace among peoples.
In a statement to NERGAL News Network correspondent, Mrs. Warda said that the Universal Declaration of Human Rights, in its 30 clauses including the principles and values of human freedom and commitments to moral positions in this regard, represents a safe and strong basis for protecting individuals and groups from all forms of tampering with these rights noting that we in Iraq suffer from the crimes of genocide by the groups of armed violence where the most dangerous and the most terrible was the crimes by the terrorist groups of ISIS.
Mrs. Warda concluded her statement saying that Hammurabi Human Rights Organization continues its commitment to defend the rights set forth in the Declaration and of the same human rights responsibilities continuing its voluntary human rights to support the oppressed, the marginalized and persecuted people looking forward to more confidence, that Iraq is able to establish what safeguards all human rights without discrimination or favoritism to meet the needs of the Iraqi citizen in a safe and secure life and preserve the essence of human dignity as the basis of the right life.