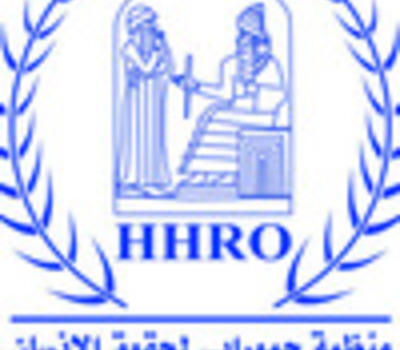 Pascale Warda participates in the meeting of the International team to investigate the crimes of ISIS.
Warda presented a briefing at the meeting, referring to the importance of coordination and cooperation between the committee and civil society organizations.
Karim Khan, Chairman of the Committee, appreciates the human rights effort undertaken by Hammurabi Organization and other civil society organizations.
On 28/10/2020, Mrs. Pascale Warda, Chairwoman of Hammurabi Human Rights Organization, participated in a closed meeting within an electronic platform held by the International committee to investigate the crimes of ISIS
The meeting was headed by Mr. Karim Khan Chairman of the Committee formed by the UN Security Council for this purpose
During the meeting number of issues concerned with documentation and non-loss of information, development of cooperation between the Committee and relevant bodies were discussed and how to help victims to cooperate through their testimony with the United Nations Investigate Team for Accountability of Daesh (UNITAD).
Mrs. Warda presented a briefing indicating the importance of credibility in the work of the committee and finding more fields of work with civil society organizations and the need for time limits to solve the existing dilemmas and problems.
On his part, Mr. Khan praised the mechanisms of coordination between the International committee to investigate the crimes of ISIS and civil society organizations, stressing that this cooperation enhanced the credibility of the Committee's work and continues its achievements, referring in particular to the human rights missions by Hammurabi Human Rights Organization and other civil organizations, that cooperates with the committee are true partners to play role in the achievements of the commission .
Recommendations were taken by participants including the increase of documenting the right of victims and their fulfillment in compensation and fair judicial accountability for crime perpetrators, as well as respecting the rights of victims to preserve the confidentiality of information and prevent its display for security reasons, also to include other civil organizations willing to effort contribution.