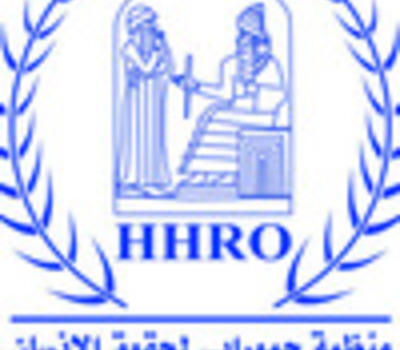 The Iraqi Minister of Justice, Judge Salar Abdul Sattar Mohammed, receives Mrs. Pascale Warda and Mr. William Warda.
Human rights issues deliberated and the importance of having credibility and transparency in preparing government reports.
His Excellency the Minister of Justice, Judge Salar Abdul Sattar Mohammed, received on Monday 26-10--2020 Mrs. Pascale Warda, Chairwoman of Hammurabi Human Rights Organization and Mr. William Warda public relations official of the organization. The meeting held at the Ministry headquarters and on the sidelines of the first training workshop on advocacy and capacity-building project to support the Iraqi Government in fulfilling the obligations on the rights of the child and mechanisms of recording the Convention on the rights of the child.
The Minister expressed interest in this training program for the Ministry's staff and other relevant government institutions, pointing out to the need for enabling government bodies to prepare credible professional reports in this regard. The minister expressed respect to the organization for efforts and cooperation with the Human Rights Department. Mrs. Warda, stressed the importance of this project to establish governmental traditions to protect civil rights, including the rights of the child.
In a response to his excellency, Mrs. Pascale suggested, to address the ministries with the need to adopt operational mechanisms in accordance with the international standards in preparing reports hoping the agreement for field visits to the reform institutions and prisons and prepare reports to display transparency on the reality of the reform houses, on his side the Minister promised to sponsor the proposals put forward.