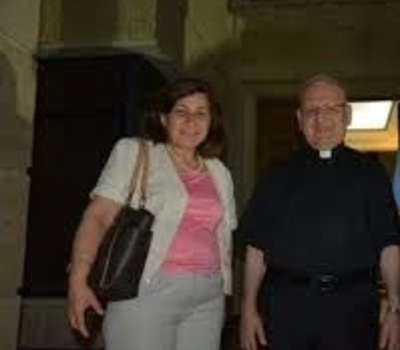 The media of the Chaldean Patriarchate publishes and proclaims this honor, proudly congratulating the noble sister Pascale
Under the direction of His Beatitude Cardinal Louis Sako, Patriarch of the Chaldean Church in Iraq and the world, the Chaldean Patriarchate welcomes the victory of Mrs. Pascale Warda Chairwoman of Hammurabi Human Rights Organization to the honor received by the Human Rights Council of the United Nations / Middle East and North Africa Office.
The award was given to Mrs. Warda among 30 personalities chosen by the Council for their will, courage and continued defense of human rights.
The Patriarchate welcomed this joyous event in a news item published on its electronic media website detailing the events of the celebration held in the Lebanese capital Beirut for the purpose of preaching and spreading this honor on a large scale.