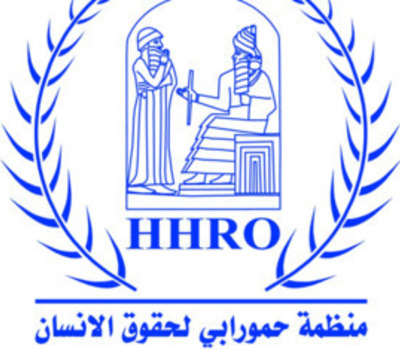 William Warda shed light on the challenges facing Iraqi minorities
The researcher touch on the importance of correcting the concept of protection and presents scenarios to address the administrative reality in Nineveh Plain and forward solutions to the prevailing problems
Presenting a working paper Mr. William Warda, a researcher specialized in minority affairs, director of public relations at Hammurabi Organization, addressed the challenges, opportunities and solutions facing Iraqi components.
The working paper was presented in front of participants in the quarterly symposium held by the Center for Strategic and International Studies at the University of Baghdad in cooperation with the College of Political Sciences At Al-Mustansiriya University
The On-Line symposium held on Sunday evening May 29, 2022, with the participation of academics and activists in the field of human rights , including a discussion of eleven research on minorities in Iraq, the reality of the situation, the plight and problems, other challenges, displacement and migration, opportunities to participate in political life The concept of protection, relations with other Iraqi components, representation in the administration of the Iraqi state, indicators of the future of minorities in Iraq.
In his research, Mr Warda focused on the importance of correcting the concept of protection and the ingredients for the return of minorities to their areas after the displacement and absence due to terrorism and armed violence.
The researcher also touched on the scenarios for the administrative treatment of the conditions of minorities in their residential areas in Nineveh Plain, warning of the danger of containment policies, marginalization and manipulation of the rights of these authentic Iraqi components.
To reach to an adopted conclusion, recommendations forwarded to provide a subsidy to the responsible authorities in the Federal Government and the Kurdistan Regional Government.